Events in March 2023
S

Sunday

M

Monday

T

Tuesday

W

Wednesday

T

Thursday

F

Friday

S

Saturday

MCLOUGHLIN HORSE HANDLING CLINICS OF GEORGIA

Join us for 3-day clinic with Ron Mcloughlin,

head instructor of Classical Stock Seat  School of Arizona.

Clinics are open to all disciplines  and levels of riding!

Come withe questions and let Ron help you and your horse with humane and effective training methods.

Located at the beautiful Brandreth Farms in Talking Rock, Ga.   Hookups available.

CONTACT- NATHAN SAUNDERS 706-897-5913 / STEPHANY SAUNDERS 706-897-2830

nathan.stephany2020@yahoo.com

MCLOUGHLIN HORSE HANDLING CLINICS OF GEORGIA

Join us for 3-day clinic with Ron Mcloughlin,

head instructor of Classical Stock Seat  School of Arizona.

Clinics are open to all disciplines  and levels of riding!

Come withe questions and let Ron help you and your horse with humane and effective training methods.

Located at the beautiful Brandreth Farms in Talking Rock, Ga.   Hookups available.

CONTACT- NATHAN SAUNDERS 706-897-5913 / STEPHANY SAUNDERS 706-897-2830

nathan.stephany2020@yahoo.com

MCLOUGHLIN HORSE HANDLING CLINICS OF GEORGIA

Join us for 3-day clinic with Ron Mcloughlin,

head instructor of Classical Stock Seat  School of Arizona.

Clinics are open to all disciplines  and levels of riding!

Come withe questions and let Ron help you and your horse with humane and effective training methods.

Located at the beautiful Brandreth Farms in Talking Rock, Ga.   Hookups available.

CONTACT- NATHAN SAUNDERS 706-897-5913 / STEPHANY SAUNDERS 706-897-2830

nathan.stephany2020@yahoo.com

N/A: Obstacle Challenge Bill Richey NMPS (Open to all breeds and riders)

Equine De-spooking and confidence course (MORE Obstacles) 

CLINIC PRICE for Early sign up is  $325.00 if sign up with paid deposit 

before Jan 15,2023

, remaining balance paid at event date. THIS CLINIC IS FULL ---  waiting list ONLY 

This Clinic will teach you on a higher level of thinking.

Civilian Clinic
will teach you confidence and a new level of how your horse reacts to new challenges.
How your Horse
see's thru his vision and with the correct actions and correct cues can teach you and the horse to accomplish obstacle or new challenges.
You and horse
will achieve a higher level of trust and respect!
You will also
gain confidence in your horses ability to accomplish any task you set in front of him/her.
Training a
horse to be responsive and spook proof depends on a working knowledge of some of the methods used in the training of Mounted Police and Mounted Patrol horses.
With the applied
technique and enough practice, your horse will learn to trust you and go forward through any new and unusual situation on the trail and in the arena.

There are

only 16 rider spots available

Breakfast

snacks , cold drinks, coffee and lunch are included both days, 

NON riders food tickets are 18.00 per 

person

 for 2 

lunches.

 

****

CLINIC FEE  Early Sign up is 325.00 

after Jan 15, 2023

 clinic fee is $400.00  *********

$325.00 2 full days

Stalls are already included in price! 

RV full hookups $25.00 night, Dry camping $20.00

Dogs welcome -not allowed to run free or tied to trailer barking.

Early sign up price is only good 

before Jan 15, 2023

******

All deposits are NON REFUNDABLE your deposit will go towards next clinic date.
Come in 

on March 24, 2023

 settle horses in.

 AUDITORS Fee 50.00 dollars  for 2 days

Spots are
limited 16 horse and riders
To hold a
rider spot please mail in deposit 


 Send a deposit of $150-  (pay remaining balance at event.)

payable to
Brandreth Farms 

N/A: Obstacle Challenge Bill Richey NMPS (Open to all breeds and riders)

Equine De-spooking and confidence course (MORE Obstacles) 

CLINIC PRICE for Early sign up is  $325.00 if sign up with paid deposit 

before Jan 15,2023

, remaining balance paid at event date. THIS CLINIC IS FULL ---  waiting list ONLY 

This Clinic will teach you on a higher level of thinking.

Civilian Clinic
will teach you confidence and a new level of how your horse reacts to new challenges.
How your Horse
see's thru his vision and with the correct actions and correct cues can teach you and the horse to accomplish obstacle or new challenges.
You and horse
will achieve a higher level of trust and respect!
You will also
gain confidence in your horses ability to accomplish any task you set in front of him/her.
Training a
horse to be responsive and spook proof depends on a working knowledge of some of the methods used in the training of Mounted Police and Mounted Patrol horses.
With the applied
technique and enough practice, your horse will learn to trust you and go forward through any new and unusual situation on the trail and in the arena.

There are

only 16 rider spots available

Breakfast

snacks , cold drinks, coffee and lunch are included both days, 

NON riders food tickets are 18.00 per 

person

 for 2 

lunches.

 

****

CLINIC FEE  Early Sign up is 325.00 

after Jan 15, 2023

 clinic fee is $400.00  *********

$325.00 2 full days

Stalls are already included in price! 

RV full hookups $25.00 night, Dry camping $20.00

Dogs welcome -not allowed to run free or tied to trailer barking.

Early sign up price is only good 

before Jan 15, 2023

******

All deposits are NON REFUNDABLE your deposit will go towards next clinic date.
Come in 

on March 24, 2023

 settle horses in.

 AUDITORS Fee 50.00 dollars  for 2 days

Spots are
limited 16 horse and riders
To hold a
rider spot please mail in deposit 


 Send a deposit of $150-  (pay remaining balance at event.)

payable to
Brandreth Farms 
Brandreth Farms
P.O. Box 1068
Canton, GA 30169
United States

Phone: 678-848-8830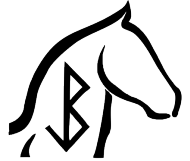 Finding New Partners
If you see a horse on our site that interests you and think it will fit your needs please don't hesitate to call or email us about it.
Click on their images to find out more.
---
We have no horses for sale at this time. Please check back at a later date.